Cannon Entertainment Group is a diverse combination of creative and business talents all striving to continually bring quality productions (with a slight edge) to the entertainment market.
Copyright 2003-2010 Cannon Entertainment Group, LLC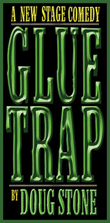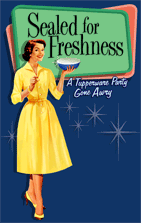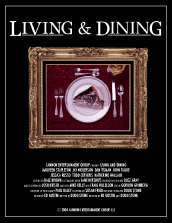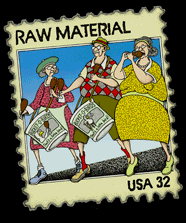 Living & Dining is a feature length film written and directed by Doug Stone (co-directed by Ed Gustin). The film is a comedy/drama featuring the legendary star Maureen Stapleton and a talented ensemble cast.
Glue Trap is a new comedy about a 30 pound rat that moves into the posh Detroit brownstone of the uptight Dellinger family. Over the weekend this behemoth of a rodent must be removed by the likes of a determined (and demented) exterminator at any cost.
Raw Material (Comic) was created in 1993 and was fed into the Syndicated cartoon mainstream in 1998 by Creators Syndicate. Now, no longer corralled by a mainstream mentality, Raw Material is allowed to roam (free range) in the alternative comic genre.
Sealed for Freshness (Stage Play) ran Off Broadway in 2007 and the stageplay is available through Samuel French